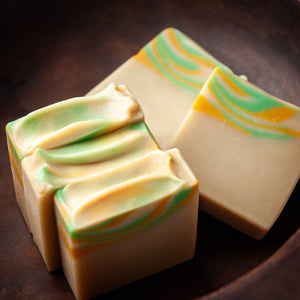 This soap features this captivating aroma of a tranquil Japanese garden, where the air is filled with the alluring allure of blooming honeysuckle vines.
The scent is gentle and long-lasting, perfect for creating a calming and rejuvenating shower experience.
The soap lathers well and leaves your skin feeling clean, soft, and refreshed.
Whether you're using it in the morning to start your day or at night to unwind, this soap is sure to become a favorite.